In January 2019, we conducted a study around the Future of Infrastructure Management, exploring the various infrastructure and data trends that are taking place and the impact they have on how IT operates, plans, enhances internal capabilities, and supports growing data. The study uncovered some interesting findings, such as this one on data center systems management and modernization priorities.
When thinking about systems management and modernization in your data center, which are your top priorities?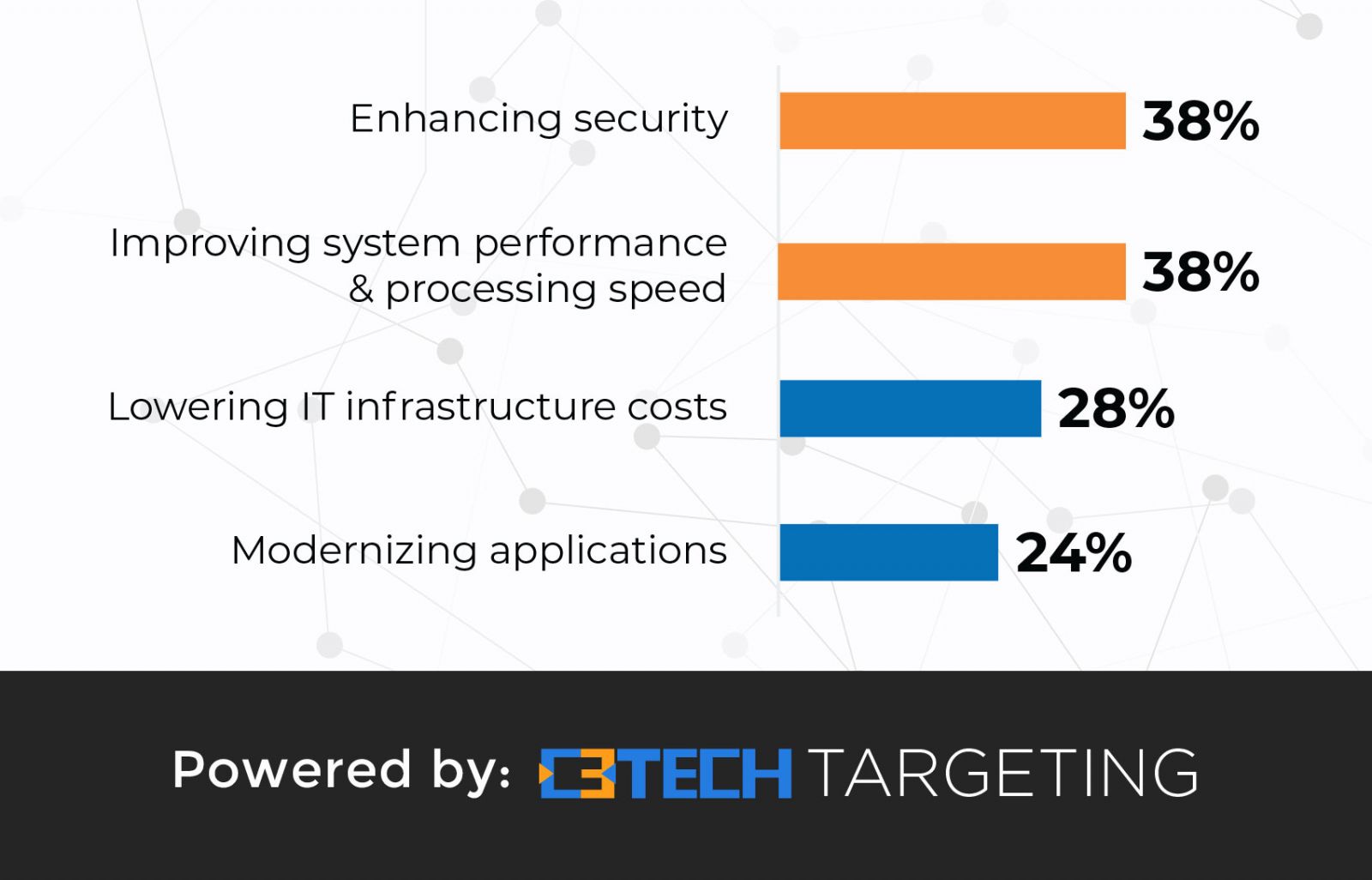 Security is consistently a top priority in terms of management and modernization, tied with improving system performance for 38% of participants. Data centers are becoming more complex, both in tightening security against threats and improving their systems to not only meet or exceed expectations from employees and customers, but ensuring their systems are able to incorporate new innovations.
Below are some of the current infrastructure related trends in the market:

Infrastructure Trends
As data centers become more complex, with incoming challenges in security, professional talent, new technology and innovations, many organizations are looking to new ways to prepare for digital environments. Below are some of the trends and technologies that are shaping both infrastructure and operations, including:
 
Serverless computing
Value in artificial intelligence
Network agility
Data centers moving more towards cloud
Edge computing
Talent management/expanding skill sets
Global infrastructure enablement
Let us know what your 2020 infrastructure priorities are †œ will you be upgrading any of your systems or starting any infrastructure related initiatives? 
If you'd like to more information about this study, or are interested in conducting a study, please contact us at: insights@change3e.com or submit a request online here