Everyone is talking about AWS' big gathering online and in Vegas – re:Invent 2022. To cut through the madness, we've picked a few key activities that will be worth your while, with a special focus on IBM. IBM + AWS is a powerful combination and partnership, which any AWS customer should take advantage of, particularly in the realm of security.
Here's a list of key events at AWS re:Invent to add to your agenda
1. Attend the ReaQta Dinner
If you'd like to learn more about ReaQta, be sure to go to the ReaQta customer dinner, November 28, 7-9 PM. The dinner will take place at Smith and Wollensky Steak House at the Venetian and you'll have the chance to network with the IBM Security team.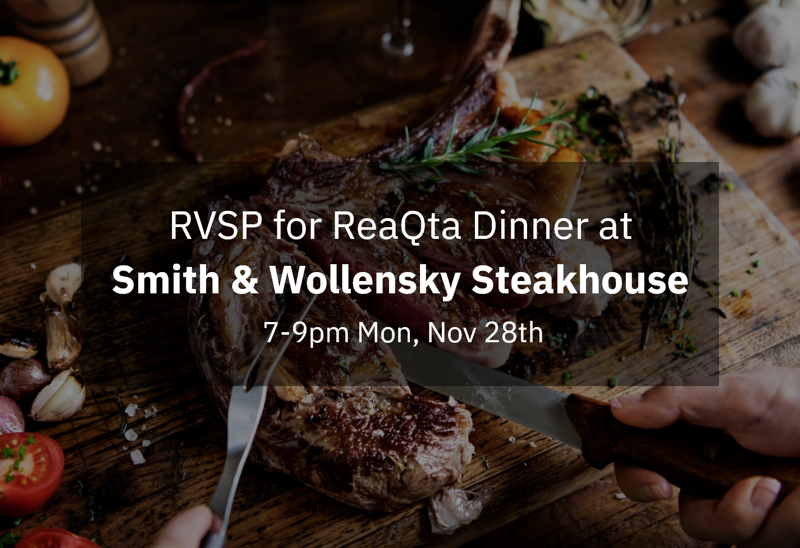 Get the ReaQta Special Offer Now
Secure endpoints from cyberattacks, detect anomalous behavior and remediate in near real time with IBM Security ReaQta. Get a bunch of free stuff when you connect with the IBM Security team. Make it happen at AWS re:Invent or through BeTechly expert connect.
Here are the offer details – submit the form to set up a time to discuss them with an IBM Security expert.
15% discount on ReaQta EDR Software plus MDR Services - Confidently protect endpoints with world-class X-Force threat intelligence and integrated response capabilities in AWS Cloud.
25% discount on AWS Incident Response Preparedness Service - Security advisory services to help guide readiness to secure workloads, respond to threats, and manage risk in cloud environments.
No cost workshop with senior architects and consultants - Securely Accelerate your Journey to AWS.
2. Attend the IBM Reception Wednesday
The reception will take place on November 30, from 6-8 PM, at Sushisamba. This is a great opportunity for you to engage with IBM and your peers for a unique dining experience, filled with appetizers and drinks!
3. Join IBM Theater Sessions
Visit the IBM Booth #3235, and take part in IBM Booth theater sessions for IBM Security on-going throughout the week:
Tuesday, 11/29, 11-11:30 am: It's dangerous to go alone, secure data with IBM Security; Data Security session presented by Denny O'Brien.
Wednesday, 11/30,11-11:30 am, and Thursday, 12/1 at 2 pm: Automotive company uses security to accelerate AWS migration, Security Services session presented by Mike Sanders
Thursday, 12/1, 11-11:30 am: Large e-commerce company achieves 300% reduction in false positives, Threat Management session presented by Denny O'Brien
Use the Form Below to Get Connected with IBM Security
Use the notes field and the form below to tell us event which event you'd like to attend. If you're not going to be at re:Invent, use the form below to schedule your appointment with an IBM Security expert.