Research shows that as little as 5% of companies' folders are properly secure, leaving client and company data vulnerable to cyberattacks. This makes it crucial for companies to find the right storage solutions to help protect themselves from security threats. Robert Claybrook, Chief Technology Officer at Micro Strategies, provides expert insights on the effect your storage infrastructure has on your cloud security. Watch the 30-min replay for a walkthrough of the ins and outs of maintaining the level of security your business needs.
Featured Expert: Micro Strategies
Micro Strategies has brought together the right mix of solutions, expertise, and local resources to address unique challenges and use data to drive business results. For the past three decades, they have partnered with companies to reduce IT complexity as well as leverage data and technology to help your business grow.

Watch now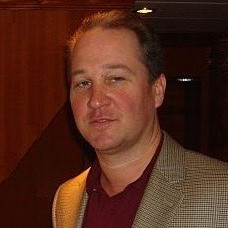 Speaker Bio: Robert Claybrook
Robert Claybrook, Chief Technology Officer at Micro Strategies, uses a strategic, holistic approach to deliver transformative, data-driven solutions that move organizations forward, allowing them to scale for growth while maintaining efficiencies. With over 30 years of IT experience, Robert draws on an encompassing grasp of the modern enterprise's technology landscape to help provide solutions and tackle any challenges they may face.
What You'll Discover:
The questions you should be asking to evaluate your storage strategy through a security lens
How to overcome modernization roadblocks
The key solutions your company should be looking at to bolster storage resiliency
Key insights into the best ways to improve your storage security